Marketing integration
More traffic to your website and product
Improve your success
Integrate UTM parameters and Google Analytics seamlessly with marketing emails created in Microsoft Dynamics 365 and collect data to identify the campaigns that refer traffic by adding parameters to URLs. This means that you will be able to see the number of visitors that have clicked a link on another site and land on your site and what the source of that traffic is so that you can replicate it and direct more traffic to your website and product.
Referral traffic can be indicative of social media marketing success and allows you to choose the medium that refers the most traffic so as improve your success online.
Here's your chance to get started for free!
For a limited time, our solution will be available for free on AppSource of Microsoft. It allows you to add custom parameters to every link in your marketing email after every change. This will give you valuable information on who is visiting your site and where they came from.
Schedule a call
Install from Microsoft Appsource
Basics and Definitions
What is UTM?
UTM stands for "Urchin Tracking Module" and is a method used to track the performance of specific campaigns. They were introduced by Google Analytics' predecessor Urchin and, consequently, are supported out-of-the-box by Google Analytics. UTM parameters are added to a URL to track the source of the traffic and measure the success of a marketing campaign. UTM parameters include the source (e.g. Google), medium (e.g. display, email, etc.), campaign (e.g. keyword, promotion, etc.), term (e.g. keyword), and content (e.g. banner ad, video, etc.).
What is Microsoft Dynamics 365 Marketing?
Microsoft Dynamics 365 Marketing is a cloud–based marketing automation platform that helps businesses create and manage marketing campaigns and activities. It enables businesses to easily create, deliver, and track personalized marketing messages to customers and prospects. Dynamics 365 Marketing also provides features such as lead scoring, segmentation, automated campaign flows, and automated nurture campaigns.
Easy setup and usage
Email marketing – setup UTM parameters
To add UTM / Google Analytics tracking to a regular and realtime marketing email, follow these steps.
Create a new marketing email
Select email properties
Select tab UTM Parameter Setting
In the email properties section, switch the field Add/update UTM Parameters to Yes
Add parameter values and save your marketing email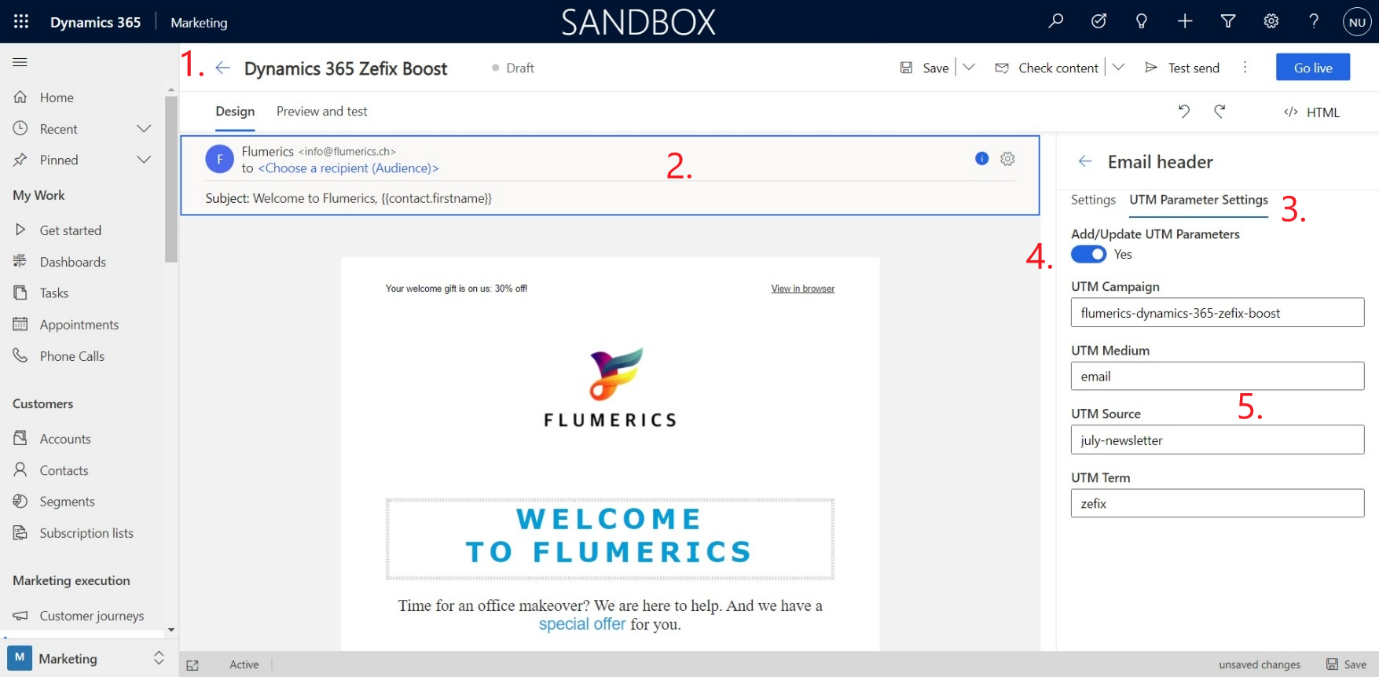 Setup default UTM parameters
We'll show you how it's done
We are looking forward showing our solution in action. Just fill out our contact form for a short demo of UTM integration.
Contact us
This article discusses the increasing use of Artificial Intelligence (AI) in businesses, and the various ways it can be utilized. AI can be used…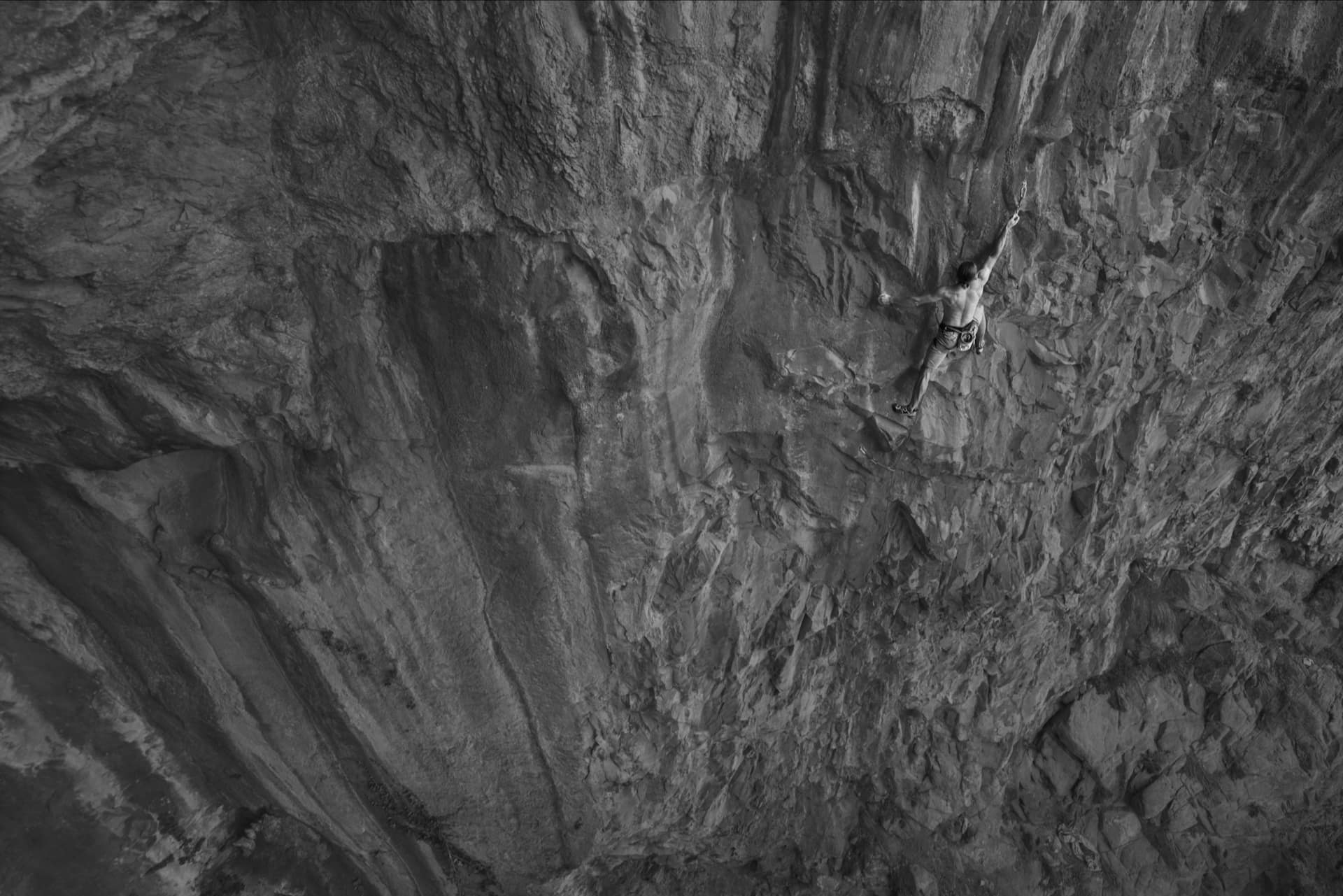 We are delighted to announce our new website - modern, functional, playful design reflecting our core values & connection to nature. Explore & give…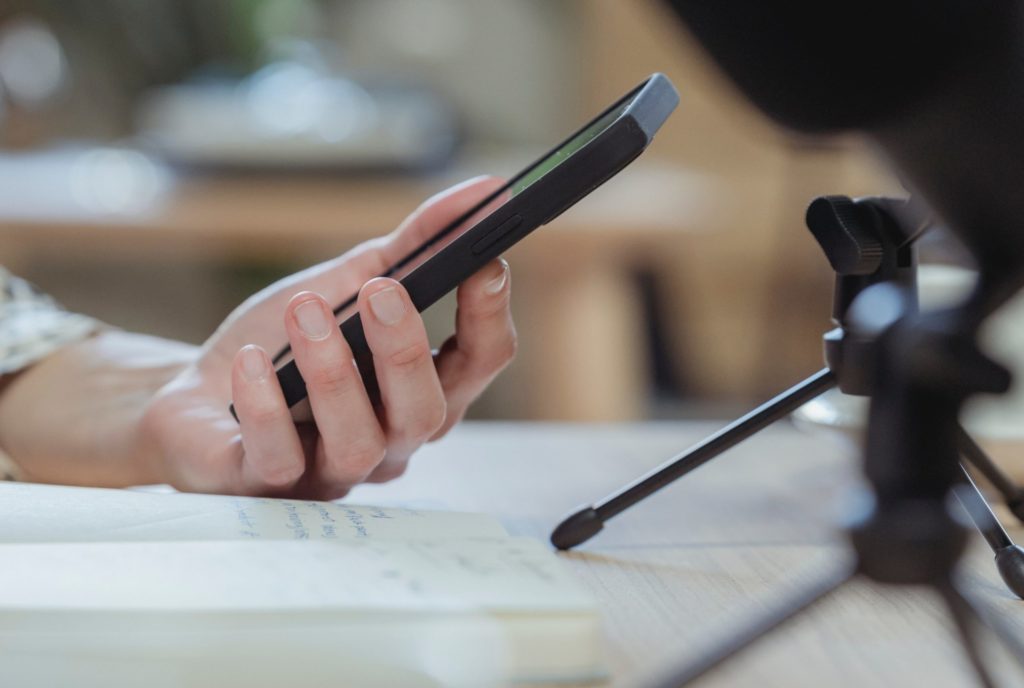 This article discusses the pros and cons of buying a transcription service or making your own. It compares different services and looks at features…